I'd met the Lebanese creator, Dina Kamal, last July. It was early on a Saturday morning and I'd been trying to battle against the persistent fog from the previous night's frolics. A mushy brain, cotton mouth, echoing sounds with nauseous shivers , you get the picture?
Since the summer, I met Dina again in October in a much more lucid state, but it was only this last week, going to see the Oscar Wilde exhibition at the Petit Palais finally, that my spirits lightened up. The mists dissipated at last and I threw myself fervently on my computer to draft this post.
What really clicked is that Dina Kamal, a trained architect, esthete, purist of the perfect form, obsessive about detail, mystic of the jewellery world, has chosen as her symbol the Pinky Ring (a ring for the little finger, the signet ring, no less ! ) that she's been updating ever since the launch of her jewellery line in 2010.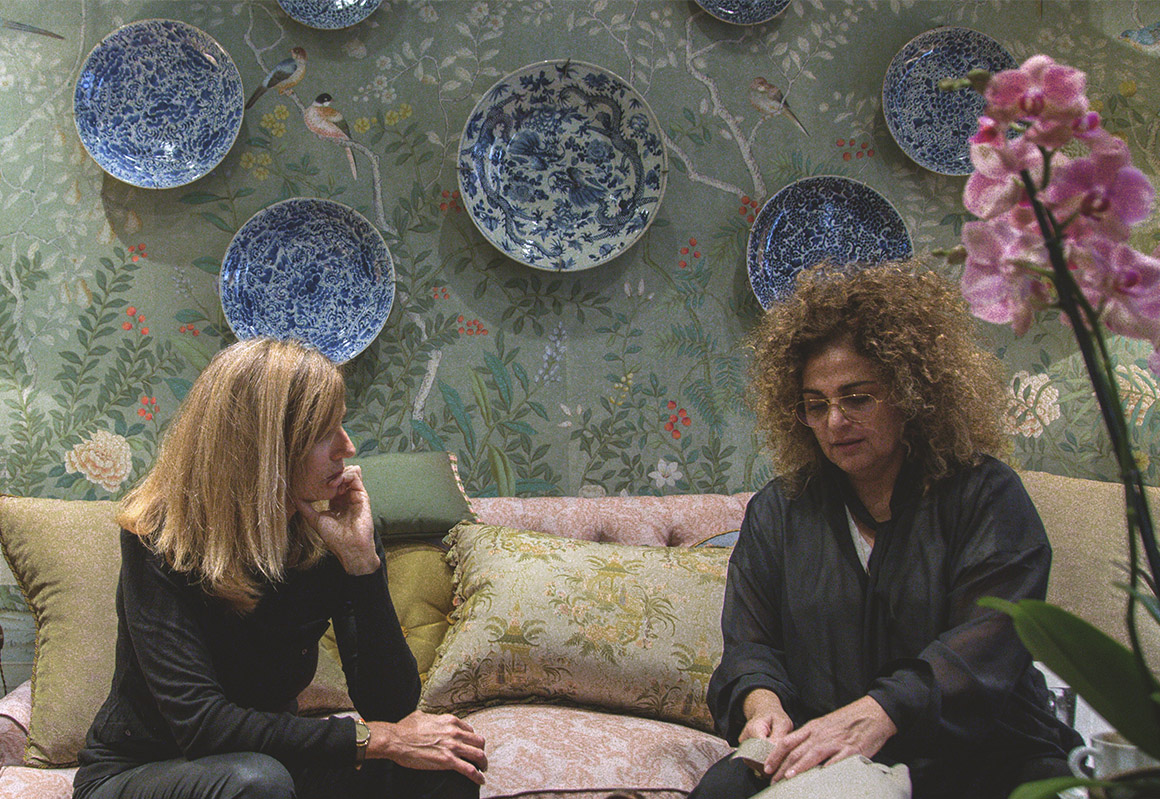 Now the Pinky Ring, is the ring of the archetypal Dandy, the ring that Oscar Wilde wears in the magnificent photo on show in the current exhibition dedicated to him at the Petit Palais until January 17th 2017. A photo realized at the height of his splendour, taken by the famous American photographer, Napoleon Sarony.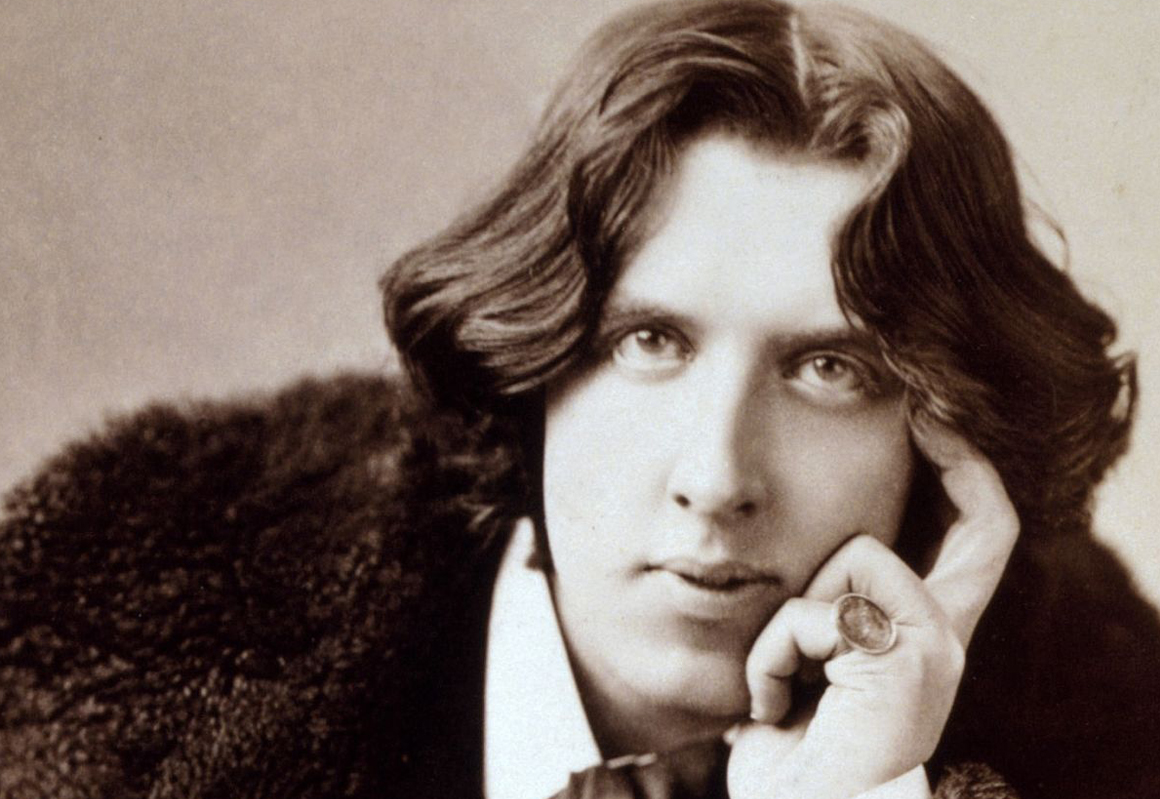 A Pinky Ring is more than a ring, it's an attitude, and it's terribly fashionable!
It gives out a message, asserting loud and clear: I'm powerful and I'm cool, I'm terribly attractive and I'm indifferent, I'm a man and a woman, I'm profound and I'm superficial, in brief, I'm a dandy.
And dandyism being the most sophisticated form of charisma, a Pinky Ring gives you character.
I've known the work of Dina Kamal since my assignment developing the jewellery designers' shop Macle in Beirut, this brand being one of the first selected by Selim Mouzannar for the shop, because Dina has a unique talent and was already internationally famous.
Mega-demanding, she is distributed only at points of sale that totally correspond to her and understand her work, so she says. Colette in France, Dover Street Market in London, Macle in Beirut : only the best in integrity and design.
I first met her in Paris in July, with her incredible ring Twins in emeralds and pillow-cut yellow diamonds, and she spoke at length about her creative approach, which is a real search for perfection, coherence and sobriety;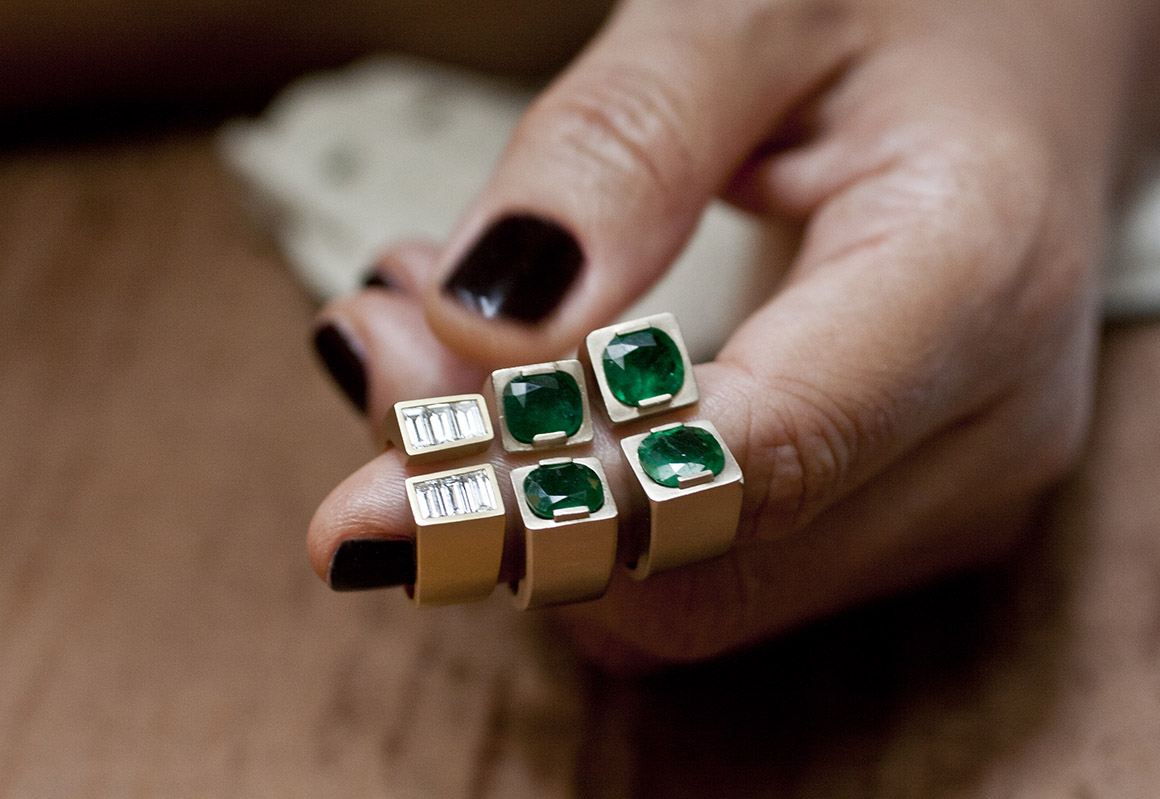 Just look at her instagram and the photos she posts of her favourite place in Beirut, Le Sporting, a beach along the coastal road, to understand her taste for the essential, and her obsession with lines.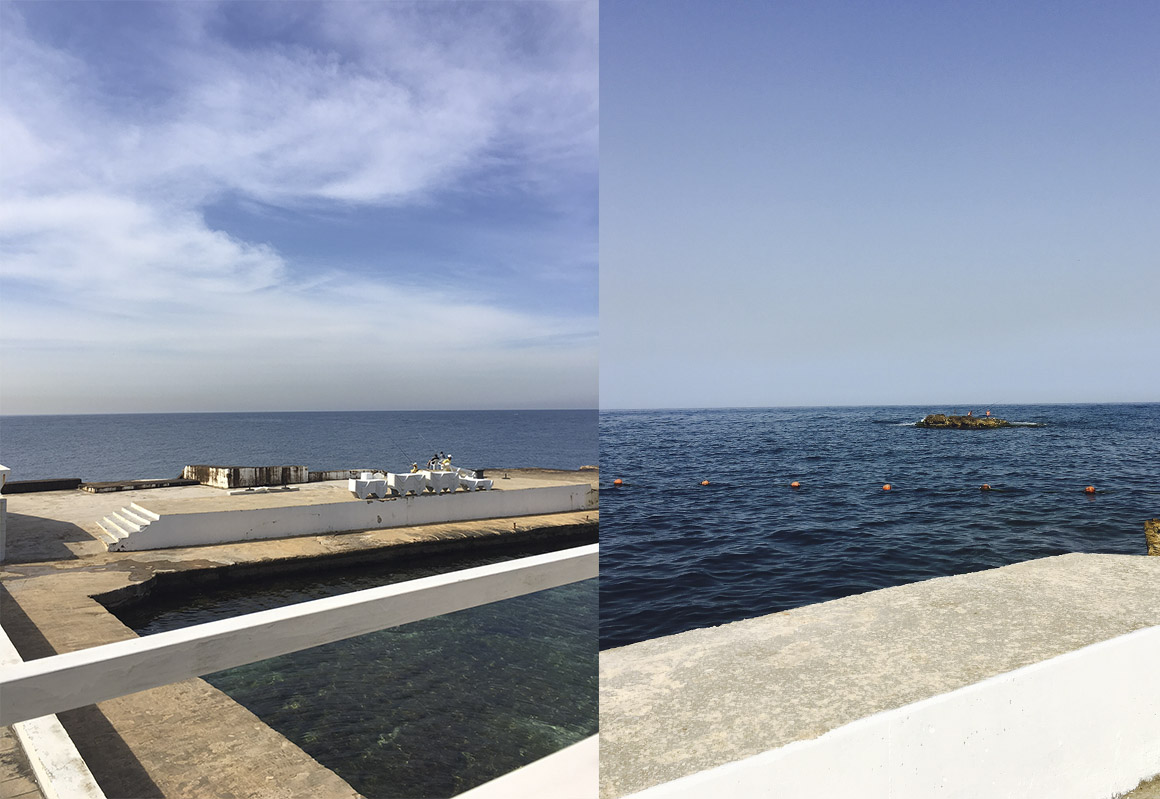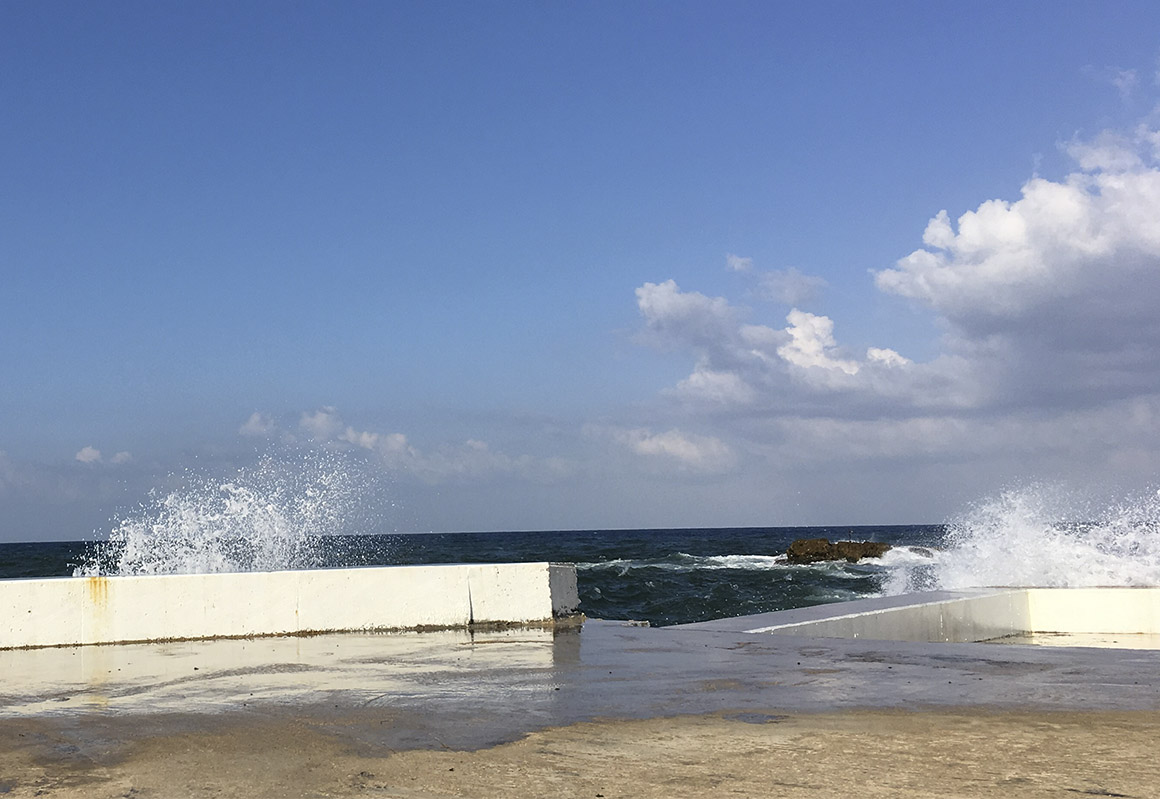 I really liked her a lot, her fervor and the generosity with which she talks about her work.
Just after fashion week she came back to Paris with her whole collection and it was a joy to shoot it with her at the Hotel Daniel, the official HQ for all Beirutis in Paris.
We found ourselves in the rococo lounge of the hotel, a sort of cosy reconstruction of the atmosphere of Odette de Crécy's boudoir, a place fantasized about by Proust in « Swann in Love »: with its velvets, pastels, silks, such a profusion of richly coloured materials, exotic furnishings, lamps emitting a golden, subdued light….. the decor of a 19th century boudoir for a 21th century designer specialising in ultra strict design, a total contrast !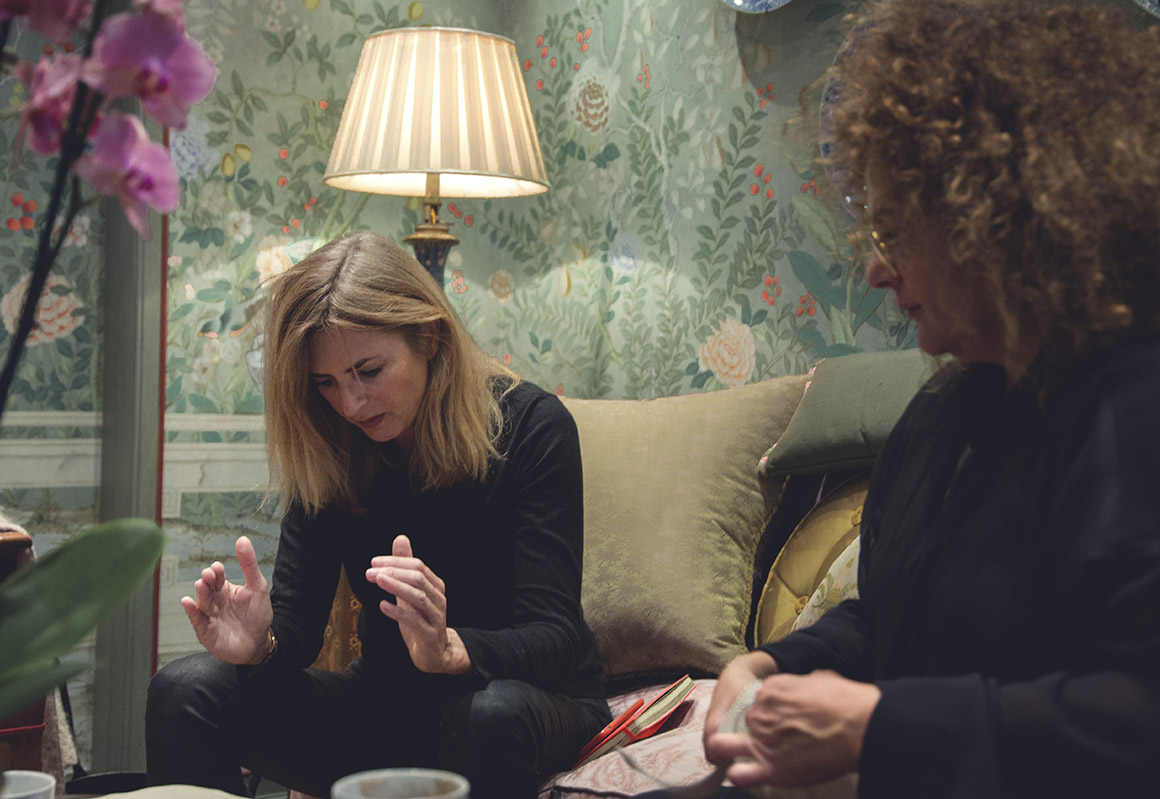 Dina is a charismatic woman, a sort of guru, she has the penetrating look of those who observe the world and finds fun in everything. This innate empathy of the Lebanese embodies a charm that nobody can resist!
Like an impeccable hostess she ordered tea which arrived in a gorgeous, silver art-deco teapot, and like the perfect magician directing her performance, one by one she brought out her treasures from adorable little pouches for me to try, very casually, on my finger, all the variations of her incredible Pinky ring and some of her other favourite pieces of jewellery.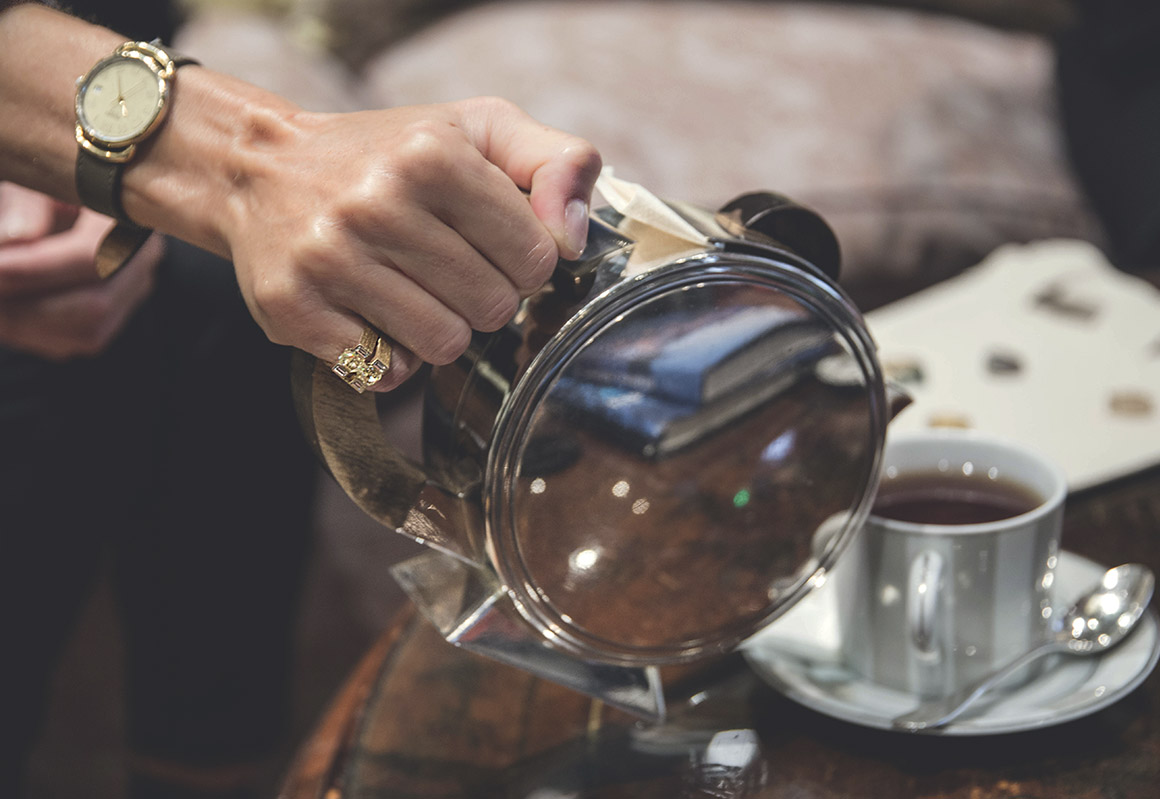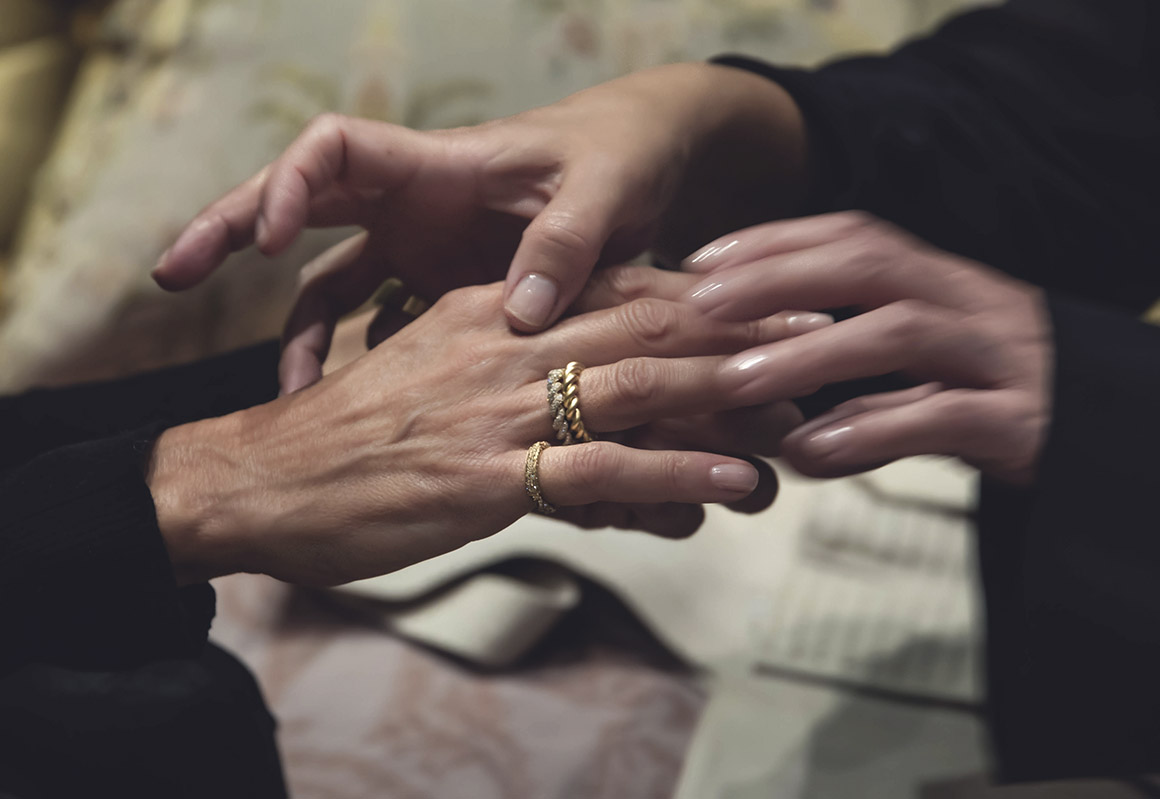 From our very first discussion, Dina had told me about her passion for signet rings worn on the little finger, this very male inspiration of 19th century dandies such as Oscar Wilde, and heroes of American cinema of the 70s, such as de Niro in Taxi Driver, and jazzmen, and more recently rappers.
She remembered that her mother always wore a signet ring, and that for her, this fashion was the assertion of a strong personality, the attitude of a liberated woman such as Coco Chanel in the 20s and Catherine Deneuve during her period as muse for Yves Saint Laurent.
For Dina, I understand that the act of wearing a Pinky Ring is more than a fashion. It's an attitude, the assertion of her free spirit and at the same time, the quintessence of chic.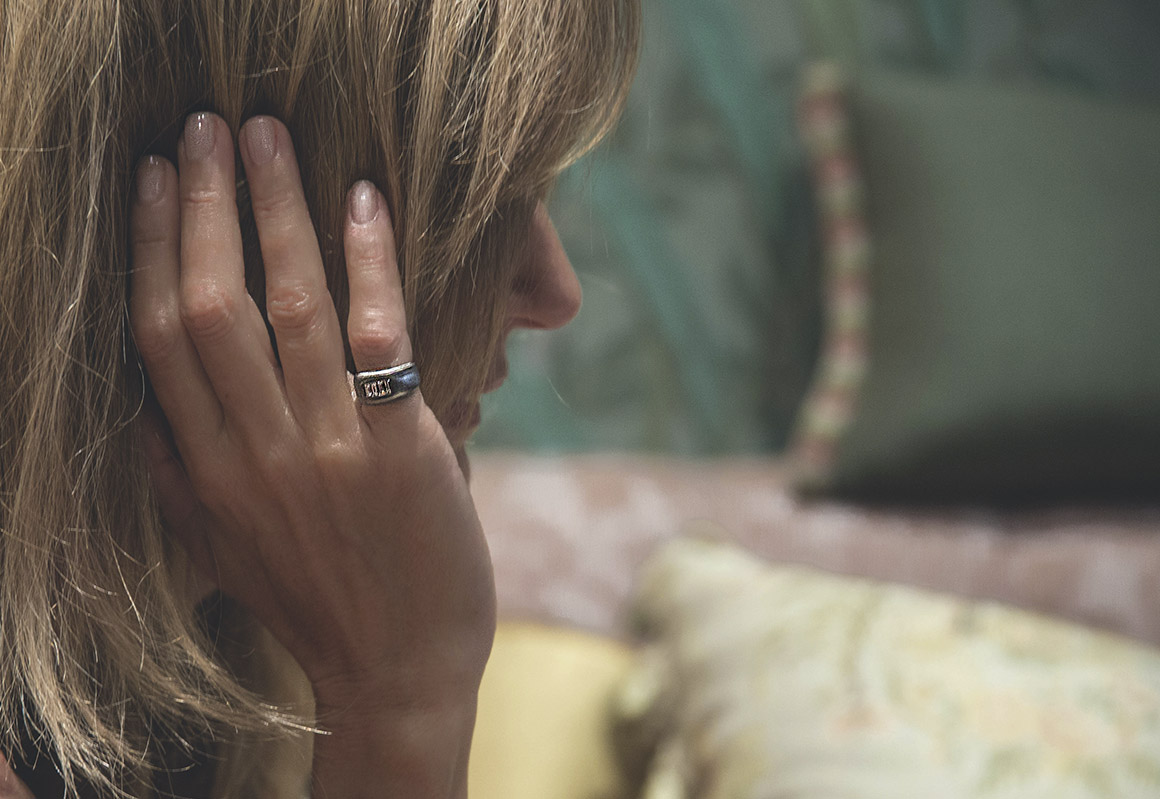 In that, she's closest to the 'dandy' spirit of Oscar Wilde and his fixation on style, as an essential dimension of the personality.
The prince of the aphorism, duly accessorized with his cravate, his cane, his velvet kneebreeches and of course, his Pinky signet ring, would assert:
 » Good taste is the excuse I've always given for leading such a bad life. « 
From listening to Dina, I decipher that for her, good taste is creating a piece of jewellery which one will never grow tired of, an eternally desirable jewel. A jewel which the function, reason and perfect coherence would create a desire which is almost magical. Moreover, the message of her brand, and its creative initiative is crystal clear:
 » We are dedicated to the idea of fascination « 
There is, in her approach, the rigor of the architect and the utopia of the artist.
All her models are of a considerable simplicity, yet at the same time a technical exploit.
She explains that for the ring Twins, produced with two pillow-cut yellow diamonds, her obsession was to keep the structure of the stones in the design of the ring, while at the same time securing them.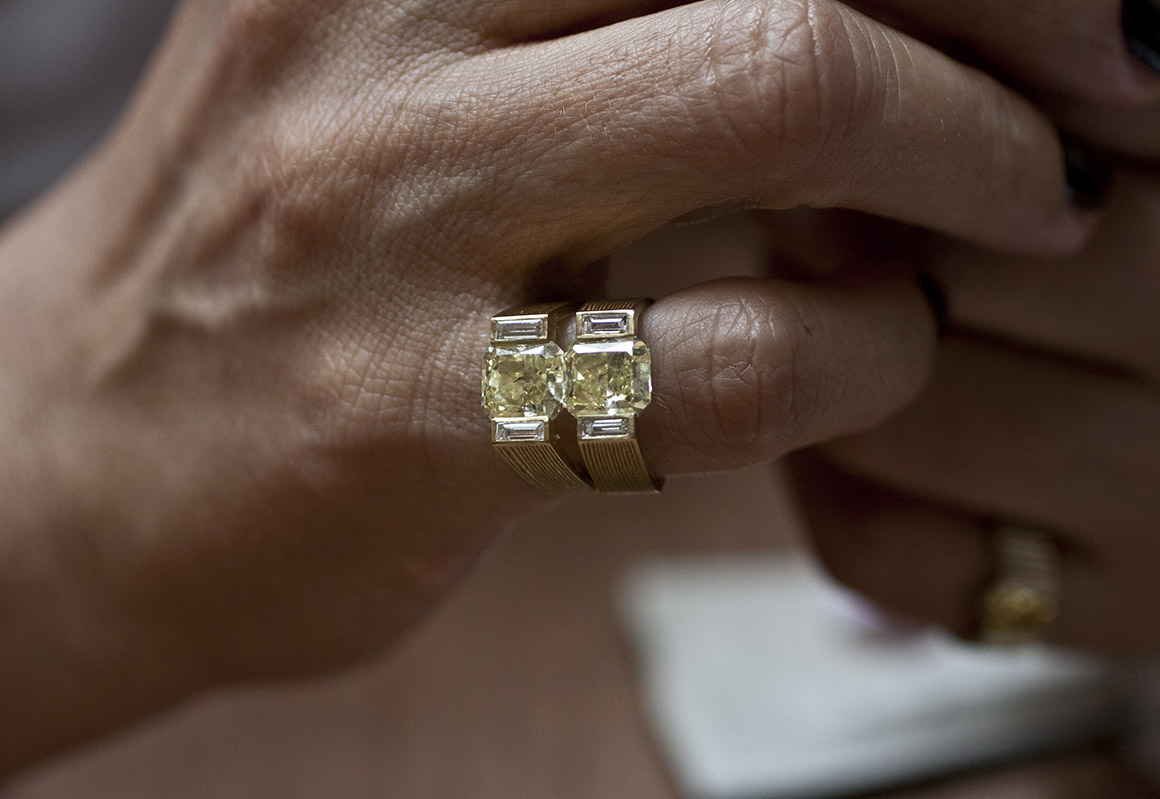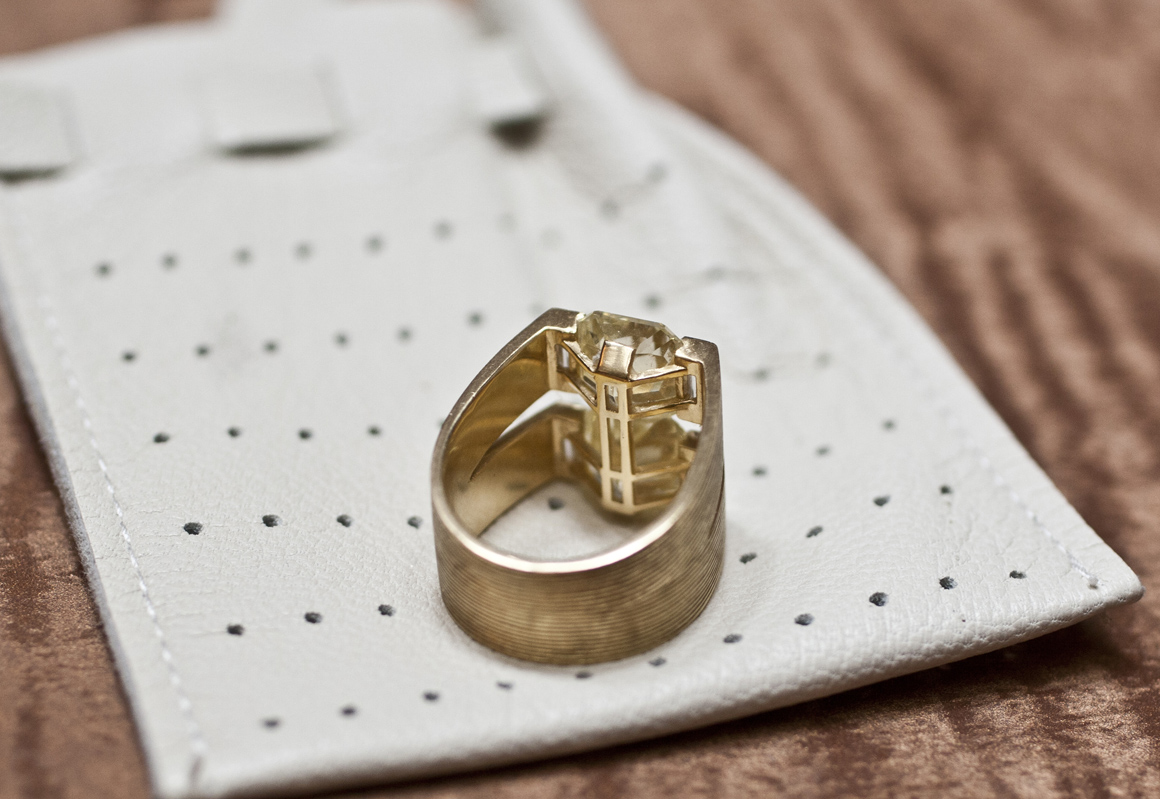 What is fascinating is that the stones appear to be levitating on the ring, yet they're set in the back, thanks to an invisible and extremely complex bridge, a sort of architectural structure that is hidden, in order to show off the unique shape of the stones. The inside of the ring is as beautiful as the outside.
There's no need to say that this ring is unique : to find two similar diamonds with the same impressive size, colour and quality is almost miraculous, and Dina will have to search for a long time to find another pair in order to satisfy her challenging requirements. She's not the type who will buy a stone on a whim, without knowing what to do with it.
She likes stones, but they must be able to be incorporated into the model which she already has in mind.
It's the shape of the ring that will define her project in the search for stones. She explains to me that she can wait for a stone for a long time, she doesn't care, she's not in a hurry, she is only interested in the perfection of her pieces of jewellery, and everything counts to the nearest millimeter. She will buy only perfectly calibrated stones, her creative approach is certainly not due to luck, everything is calculated with infinite precision.
As for her iconic product, the elegant, flat-surfaced signet ring, the focus of her work on proportions, she takes care to propose it in all shades of gold : beige gold (very pale, chicissime), black gold, and also including more classic tones of white, pink and yellow gold.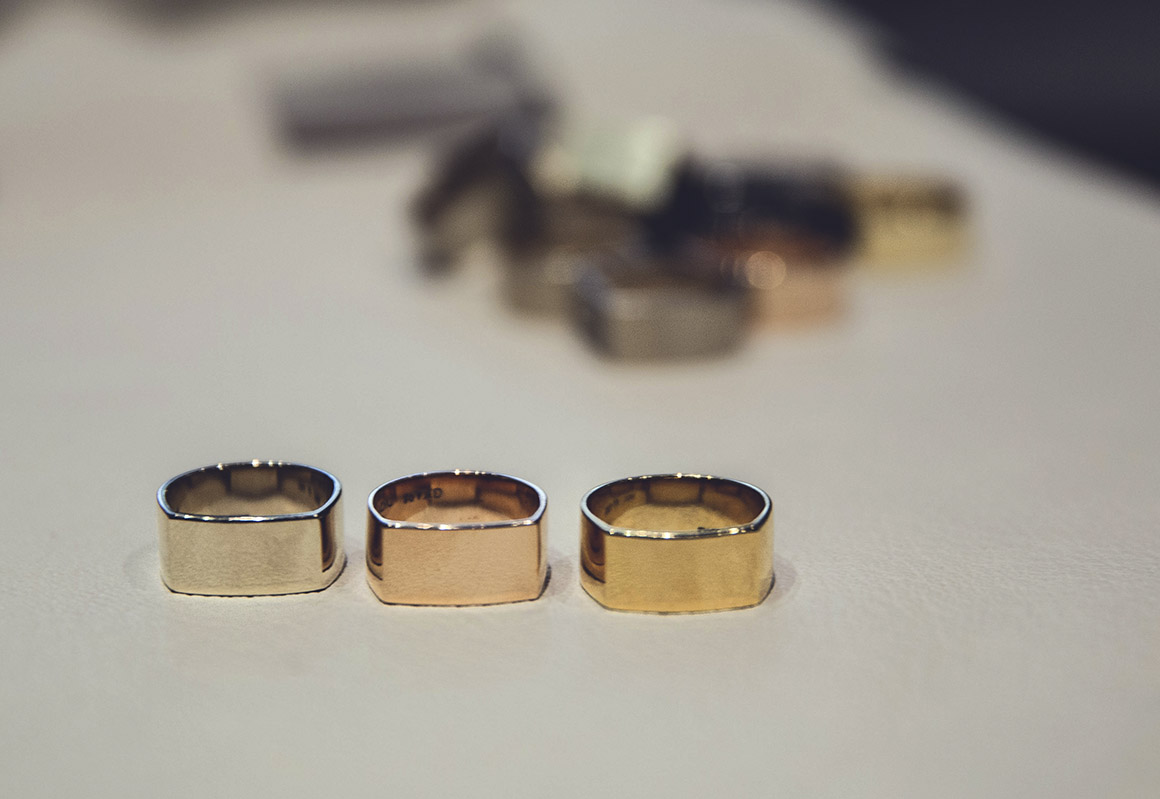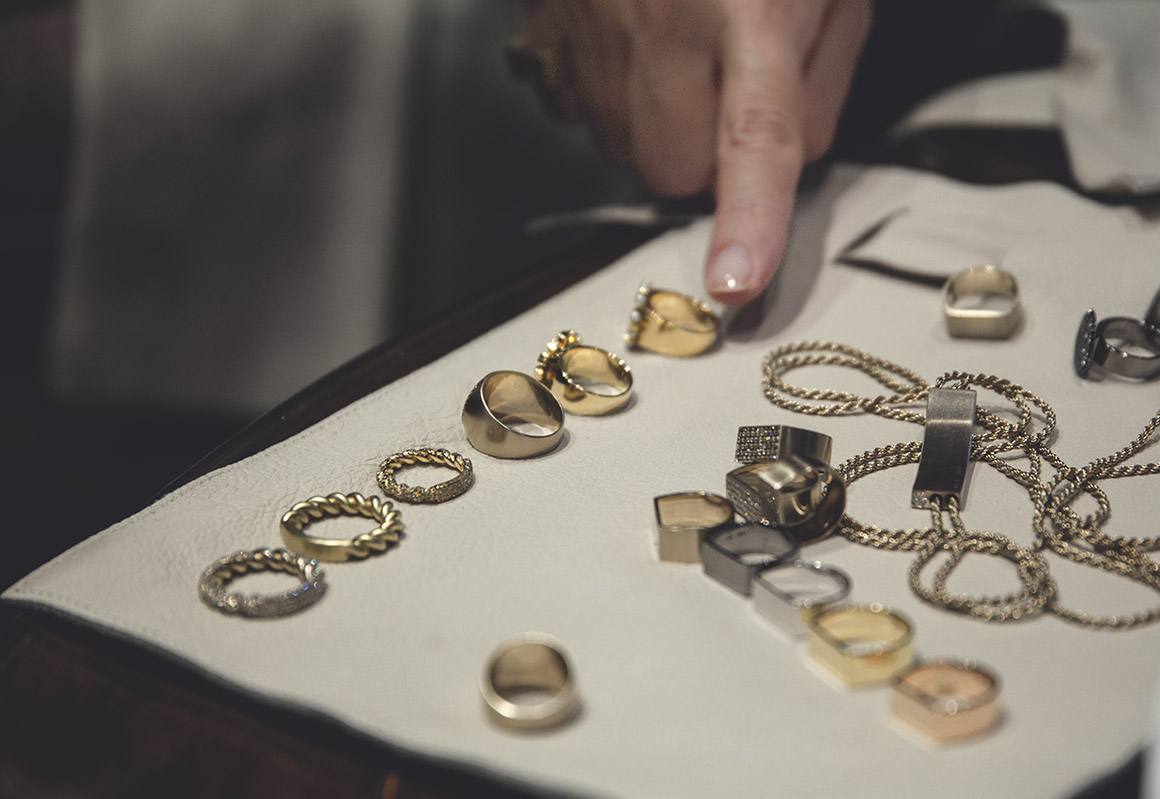 She has also worked with enamel, and not just any kind, insisting on a perfect finish for her solid shades of white and black (colours are for later, there too she seeks perfection).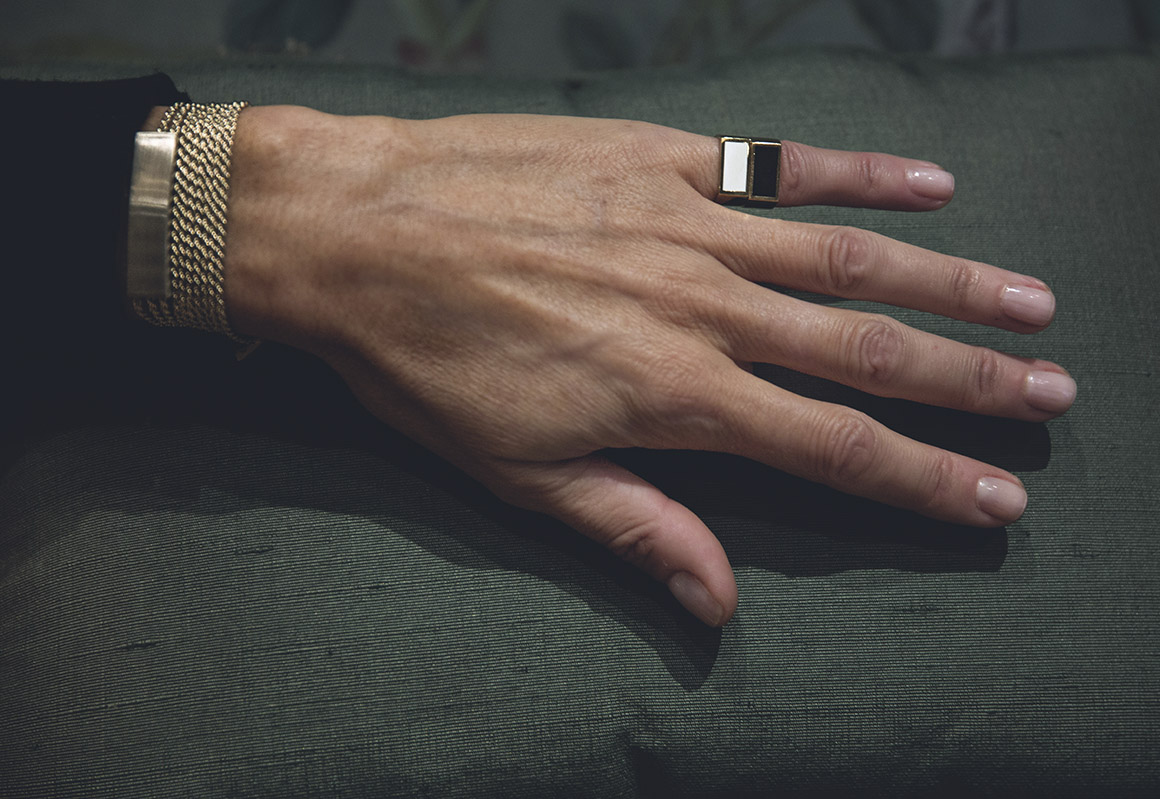 Her other obsession is for the material she works with, every time offering a shiny or a matte finish (her matte is unique, velvety), the pavage of her diamonds is so perfect it creates its own material (with a black, white or brown camaïeux of diamonds), and the princess-cut diamond, which she aligns in absolute rectilinear perfection.
In her latest creations, there is also onyx, black and intense, mixed with pearls, which give an 18th century essence to her rings, very Marchioness de Merteuil, the sublime trouble-maker from  » Dangerous Liaisons « .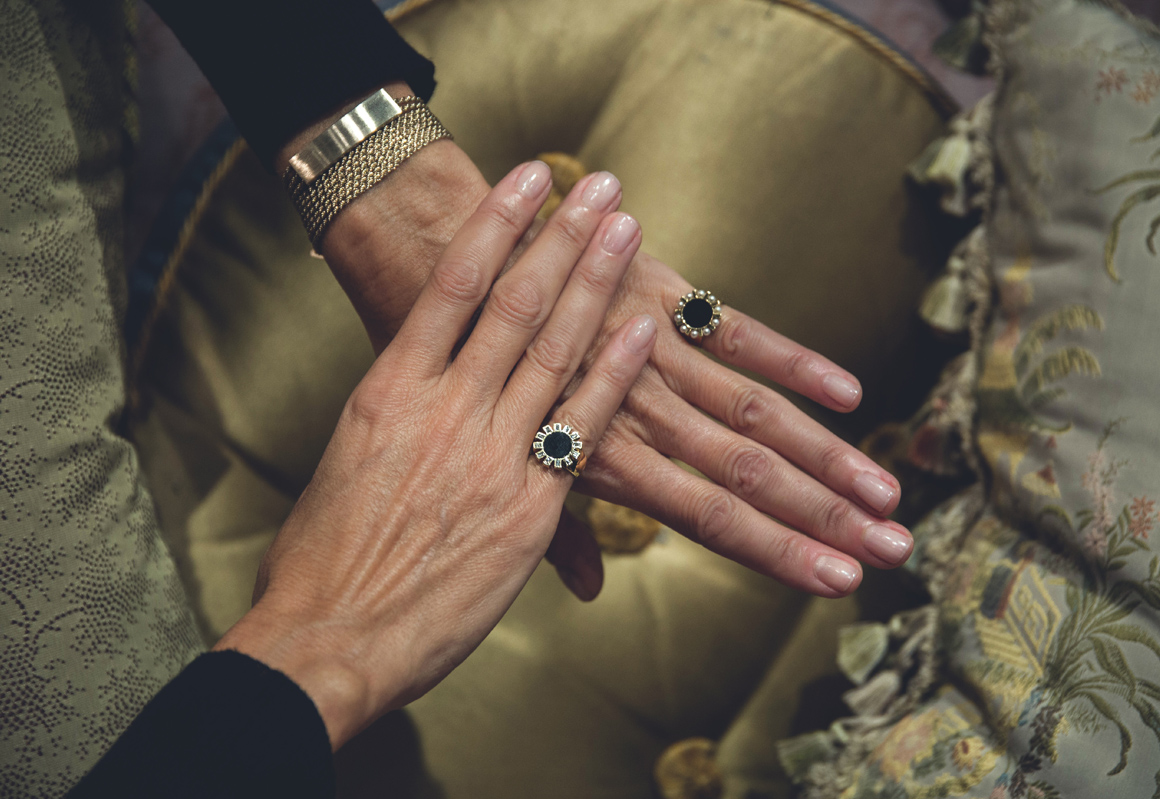 Always inspired by jewellery with which the body movement can impose a style, she has reworked the magnifying glass from the past, which can be worn as a long necklace and also used as a real magnifying glass (like the lorgnette for old people), or the chunky chain bracelet, that she has changed into a multi-strand bracelet which can also transform into a choker or a long necklace.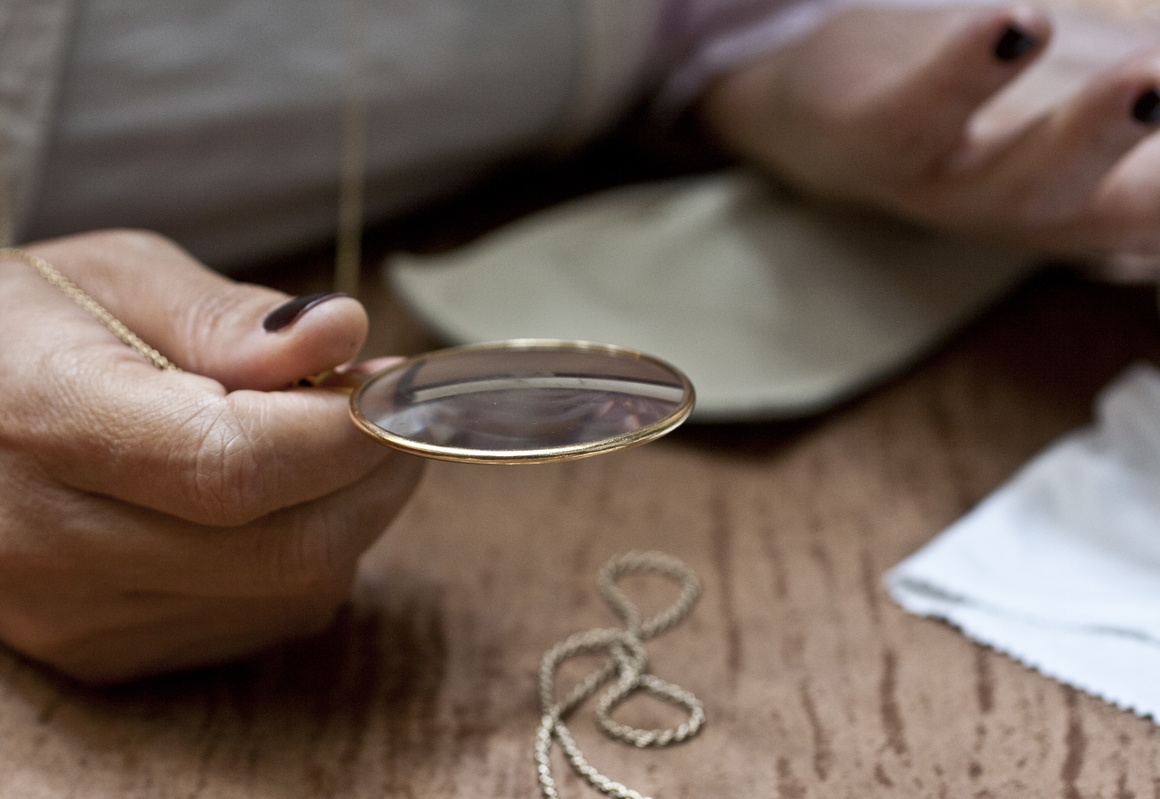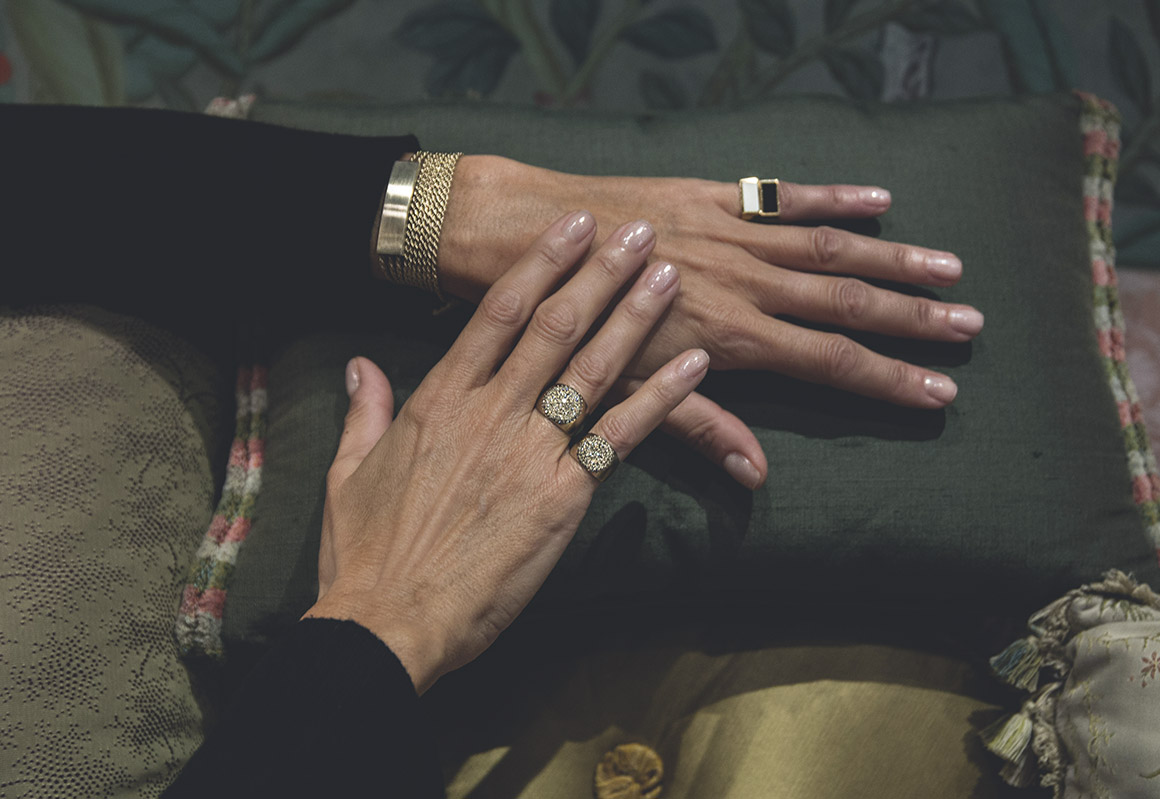 We stayed a while together and I tried on everything. Dina handed me her jewellery as if dressing an actress for a role, and Sarah was shooting photos, literally under her spell.
I could identify with all these icons of women's roles : these somewhat rebellious yet always victorious women who wore a pinky ring as if they were wearing armour, boldly, sensually, with a zest of provocation.
I always leave the people whom I admire, and who let me spend a wonderful time with them, reluctantly. It's as if I close the door on a little paradise, a hiatus in their universe made of gold, precious stones and imagination.
With Dina, I admired the purity of her work and the rigor with which she produces her jewels, but I also travelled in time.
Her references are as much historic as esthetic, and she has understood that the object, whether it's a pinky ring, a magnifying glass, or a chain bracelet, as soon as they're worn and used, they dictate an attitude, a presence which spreads a message.
If I have to be reincarnated in one of the roles that she'd made me play with the pinky ring, my heart hesitates between the cruel Marchioness de Merteuil of the Age of Enlightenment, the impertinent Catherine Deneuve from the Yves Saint Laurent years, or Jeanne Toussaint, the sulphurous courtesan from the 20s.
But returning home from the Oscar Wilde exhibition at the Petit Palais yesterday, I understood that it's the flamboyant Dandy wherein my fascination lies the most, and whilst thinking about him I'll adopt, without hesitating, Dina's Pinky ring.
In memory of the aphorist who can make me laugh and cry in the same sentence, the man of all excesses, the adulated then fallen writer, who left us this incredible sentence:
«  I think that God, in creating man, somewhat overestimated his ability. « 
In creating woman too … to end the story, it is exactly what I have in mind,  when I am in a persistant fog, while I must write my post on the season ring, The Pinky Ring.
Photos Sarah Clavelly et myself !