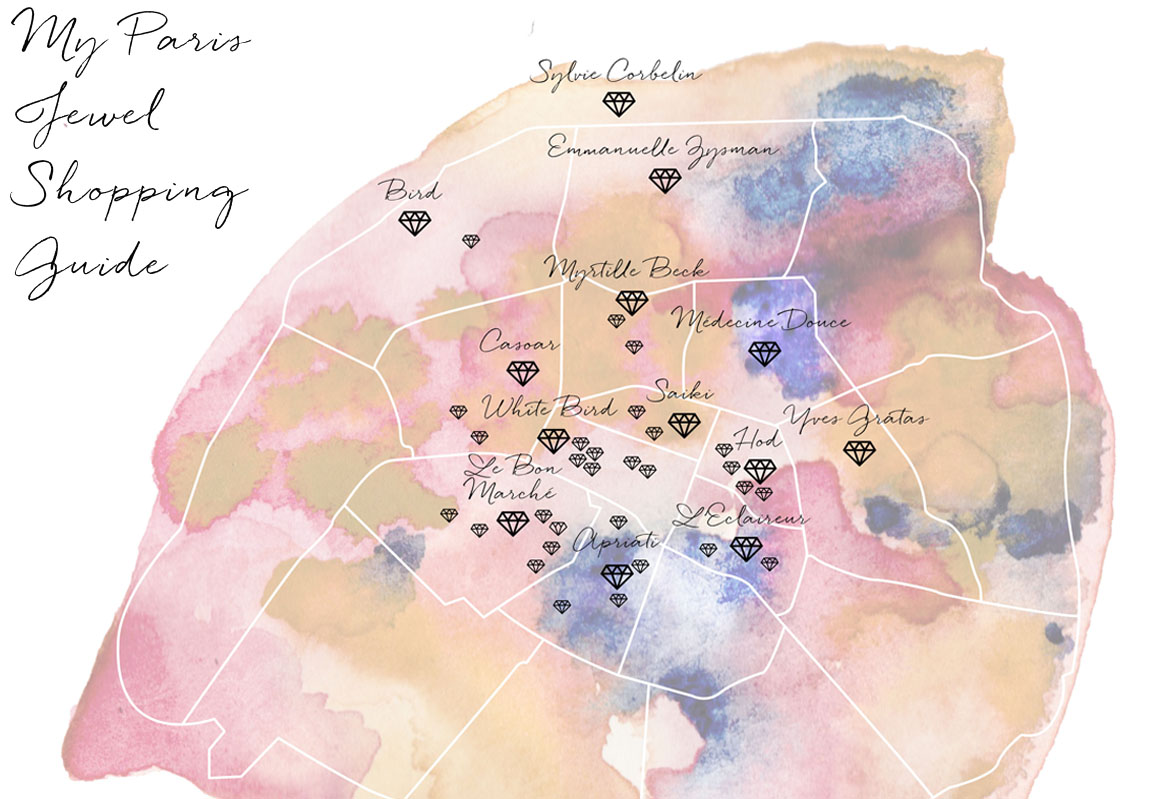 At last, I've finally updated my list of shopping addresses in Paris and, included plenty of new additions to my list!
My Paris Jewellery shopping guide will soon expand; rendezvous soon to discover my jewellery spots in Marseilles.
Some Parisian boutiques are well known, others less so, but I will only give you the names of jewellery shops where go knowing I will always find some jewellery I love, as well as creators of cute boutiques, who always love to chat for a bit if you come on behalf of the Précieuses. I won't insult you by giving you a list of the brands of the Place Vendome, you don't need me to check them out for you.
Here's my ranking by district, and please, if I haven't mentioned your favourite jewellery shop, do tell me! I'll be delighted to go and explore it.